What to ask a GP about a Mental Health Care Plan
Gaining access to a Mental Health Professional through medicare cover requires a General Practitioners Referral. Queensland Health has provided a guide to assist people with the process. The more aware you are of the steps involved the better prepared you will be when seeking a Mental Health Care Plan.
If you don't have a regular doctor already, you can find one by:
asking family and friends for recommendations
speaking to your local pharmacist
looking at websites of practices in your area.
You can then call a general practice to ask:
how are appointments managed
what is their billing policy
if the practice is easily accessible in terms of location and opening hours
if the practice meets any special needs or preferences you may have, such as language, culture or gender of the doctor.
You might want to ask your doctor:
if they have an interest in mental health
their qualifications and experience in mental health.
Ask yourself if you feel comfortable talking to your doctor about how you are feeling. A doctor that helps you with mental health should be able to provide support, assessment, ongoing care and referrals to psychologists, psychiatrists and other mental health services, if required.
Starting a conversation about mental health with your GP
Tell your doctor:
your symptoms and how you

feel

your concerns
how what you feel has affected your life.
You can take a family member or close friend along for support; they can also help explain your situation to the doctor, and they can help remember the discussions you had.
Your own questions
One way to get the most out of your visit is by asking questions. Writing a list of questions before the visit can help. A good starting point is:
What are all of my options?
What do you think are the best options for me?
How much better might I feel?
When might I feel better?
How much does a doctor visit cost?
It is best to ask upfront how much the visit will cost you. If you aren't eligible for Medicare, you will pay the full cost. If you are eligible, then Medicare covers some or all of the cost.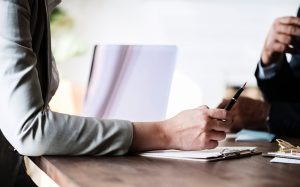 What is the Cost?
Your doctor can also refer you to services by psychologists, social workers and occupational therapists. Medicare rebates are available for up to 10 individual and 10 group therapy sessions for people with a diagnosed mental disorder and a mental health care plan. Medicare will cover approx. $120 for an individual Psychology, so if the fee is $180 per visit then you have a gap fee of $60 out of pocket. The example is based on Well &Wise Psychology Prices. Other clinic prices may vary.
Mental Health Care Plan
Your doctor will probably ask you many questions to assess your situation. Your healthcare needs, goals, treatment and referrals will be recorded in your mental health care plan.