Our Vision
"I believe true health encompasses the complete physical, mental and social well-being of a person. I care about the outcome of my Chiropractic treatment and helping people reach optimal levels of wellbeing and health through Chiropractic Care and other Natural Therapies."
- Dr Sonia O'Brien (Chiropractor)
Our Philosophy
Our multidisciplinary clinic has a team of dedicated and skilled health professionals, specialising in a personal and holistic approach to health. This unique approach combines a range of natural therapy treatments such as Chiropractic, Naturopathy / Nutrition, Remedial Massage Therapy and Dry Needling. 
Our Mission
We are committed as trained professionals to help our clients resume their lifelong pursuit of health, fitness, and well-being.
High Quality
We take a goal-oriented approach to healing. Whatever your goals might be, we want to help you achieve them
Patient Care
We'll provide hands-on treatment in the office and education you can take home with you, enabling you to become an active participant in your recovery and future physical health.
Professional Service
Our therapists have a expert clinical experience and a shared passion for helping our community stay active.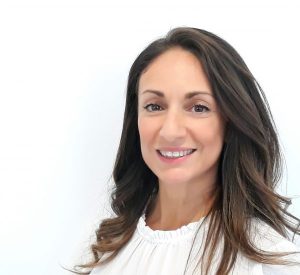 Dr Sonia O'Brien
Founder / Chiropractor
Founding Director of a dynamic and vibrant natural therapy clinic in the North Brisbane suburb of Wilston. Dr Sonia O'Brien launched Well & Wise to serve our community 17 years ago. Her passion is working in the area of family spinal wellness care, and educating families to get the most out of life by maintaining a healthy and fully functioning nervous system. Dr Sonia treats all age groups, from the newborn to the elderly patient, adapting a range of different techniques and treatments to suit the patient's needs, health and stage of life. In addition to chiropractic she has incorporated dry needling into treatments to enhance the outcome of her care.
Clint Holmes
Acupuncture & Remedial Massage Therapist
Clint is very passionate about health and helping others maintain and improve their own health and well-being. With his goal being to help you achieve your goal of optimal health by supporting the mind, body and soul on all levels through the Art of Massage. His passion and focus is in Acupuncture & Sports Massage. However, he works by combining acupuncture, remedial, sports, and deep tissue techniques. This includes trigger point therapy, stretching & passive range of motion, and tailor your treatment to suit your needs and preference. Clint has a Bachelor of Health Science (Acupuncture), Diploma of Health Science (Fitness Therapy) and is currently studying a Bachelor of Exercise and Sports Science.
Carolina Valente
Remedial Massage Therapist
Carol is a fully qualified Remedial Massage Therapist in Australia and has a Masters in Exercise Physiology with Clinical Applications from Brazil. Treating people and helping people to feel their best is her passion. She is excited about pursuing her ongoing professional development and gaining additional professional experience in Australia. Throughout her Physiotherapy Degree she gained experience in a variety of settings and worked with a wide spectrum of clients, including but not limited to, adults and geriatric patients. This experience has honed her skills in various treatments to help release pain, increase range of motion, increase flexibility, decrease muscle tension, resulting in increased ability to perform daily tasks and improve quality of life. Carol holds a Masters in Exercise Physiology with Clinical Applications and an Advanced Diploma in Remedial Massage. Private Health Rebates are Available with Carol's Services.
Dr Domna Lovatt
Chiropractor
Dr Domna Lovatt is a registered Chiropractor having graduated from RMIT in Melbourne in 1997. She has been active in the Chiropractic industry for over 20 years , and has a passion for improving the health of her patients through chiropractic care. Domna treats patients of all ages from babies to the elderly and offers a wellness based treatment program specific to the individual needs and requirements of her patients. She encourages her patients to have an integrated approach to health maintenance with other modalities of remedial care. Outside of Chiropractic, Domna is a busy Mum of three small children including twins. She is a keen cyclist and enjoys Yoga and cooking .
Genevieve Fleming
Remedial Massage Therapist
Originally from the UK but now a local resident, Genevieve first came across massage when she was studying to become a professional ballet dancer in London and Europe. Once she retired from dancing, she trained as a sports and remedial massage therapist and hasn't looked back since. As a mother of two she has developed a passion for perinatal health and pregnancy massage. She is a wealth of knowledge due to her elite level dance background, and she enjoys nurturing future talent with her massage care. Genevieve has a Diploma of Anatomy and Physiology. She is a Certified Practitioner for Pregnancy Massage, Myofascial Release, and Indian Head Massage, She is has a BTEC Diploma in Sports and Remedial Massage (London), and is currently studying a second Diploma in Remedial Massage to be registered in Australia.
Dr Betty Headley BA(H) PhD, MAPS
Clinical Psychologist / Registered Medicare and DVA Provider
Dr Betty Headley BA(H) PhD The University of Queensland is a clinical and health psychologist with 37 years clinical experience in mental health and working with serious health disorders. She is a member of the APS, and the APS Colleges of Clinical Psychologists and Health Psychologists, and a registered Medicare and DVA service provider. During her career, Dr. Headley has held various high profile management and leadership positions. She has worked as Program Leader for North-West and Eastern Sectors Brisbane, Director of Psychology for North-West and Eastern Sectors, and Chief Psychologist of Brisbane North. As Assistant Professor Dr. Headley taught Clinical and Health Psychology at Post-Graduate level at Bond University from 2002 to 2011, and was Director of Post- Graduate clinical programs. She works in Private Practice with children, adolescence, and adults. She is currently working with patients including refugees with trauma, pain, depression, anxiety and relationship problems.